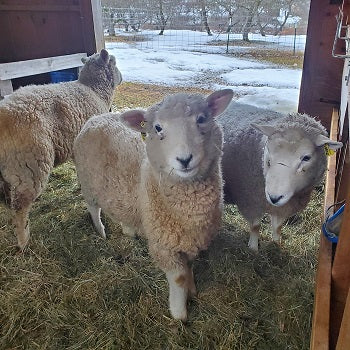 Linga, the smiling sheep
Gentle and sweet, Linga, is our friendliest sheep. She even smiles!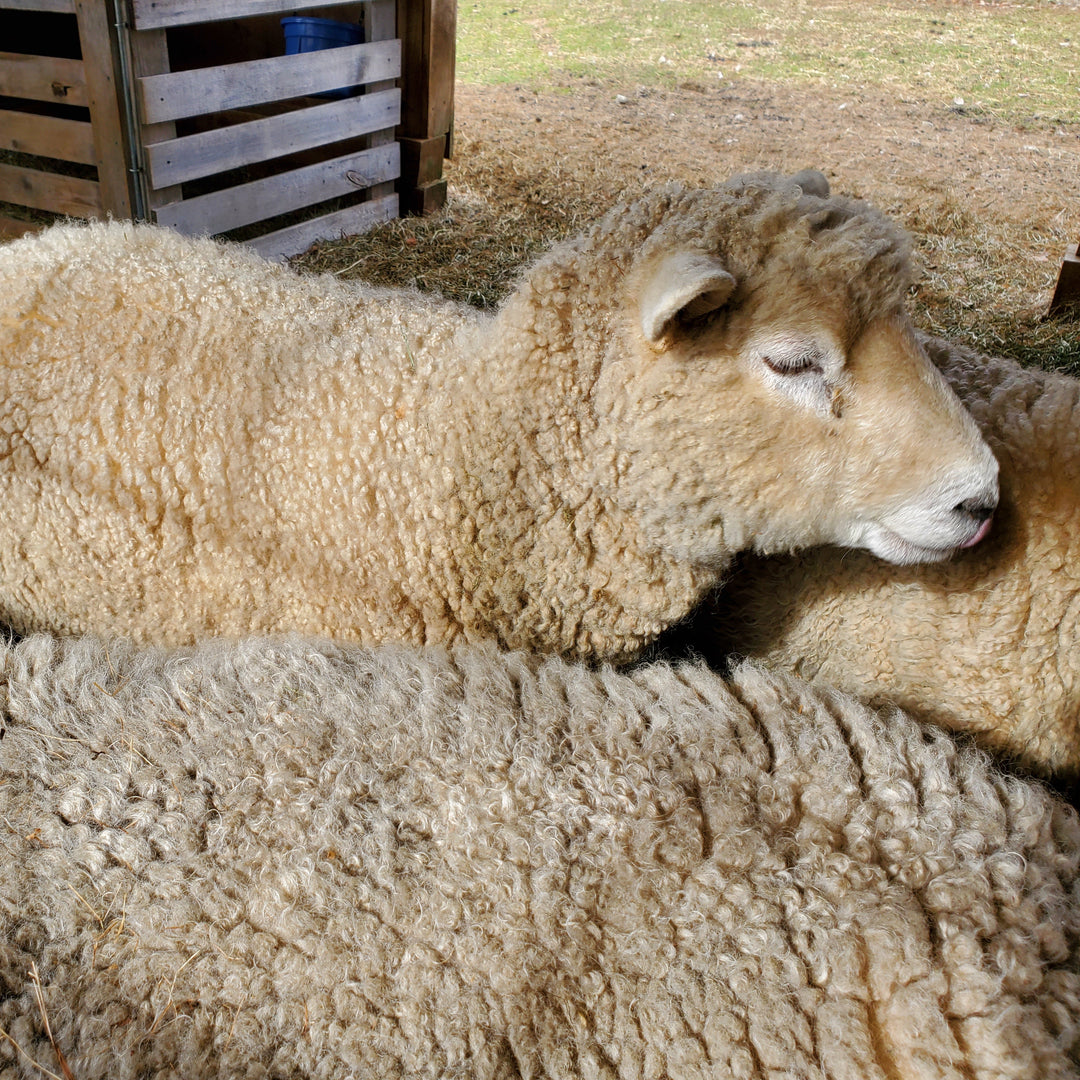 Future yarn
Romney sheep are sheared (get a hair cut) at least once a year because they grow wool quickly.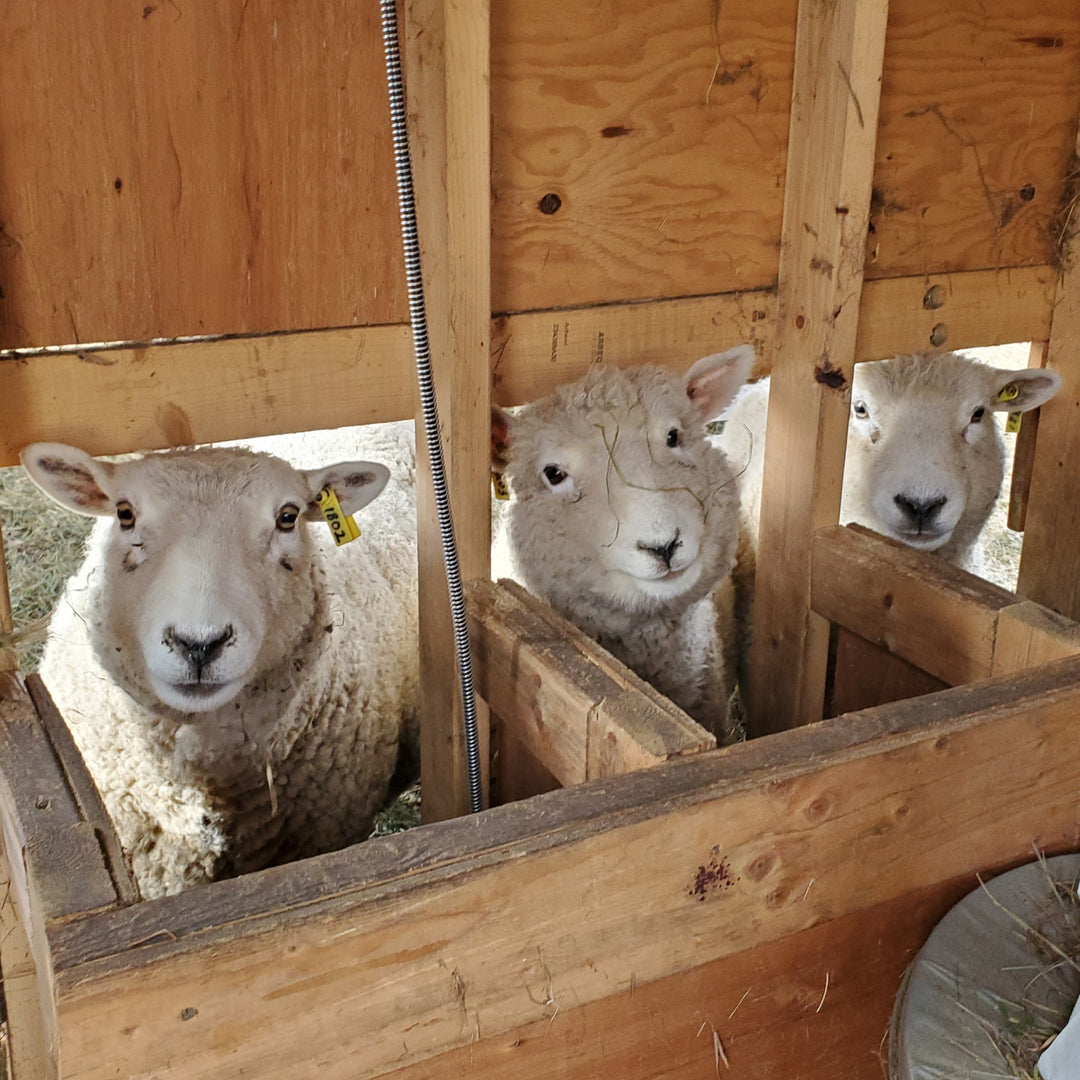 Breakfast time
The girls waiting for morning grain and hay.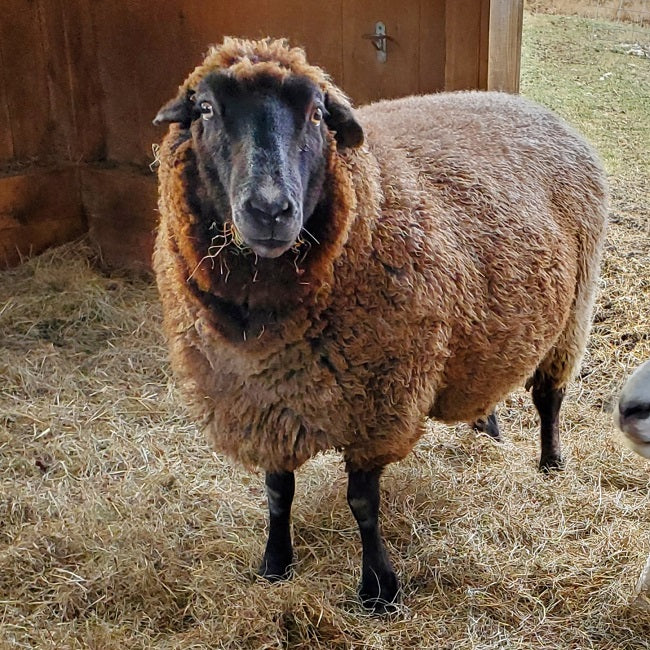 Amazing Larry
Larry is very food motivated. He always stares at me until I feed him. If I take too long he starts yelling!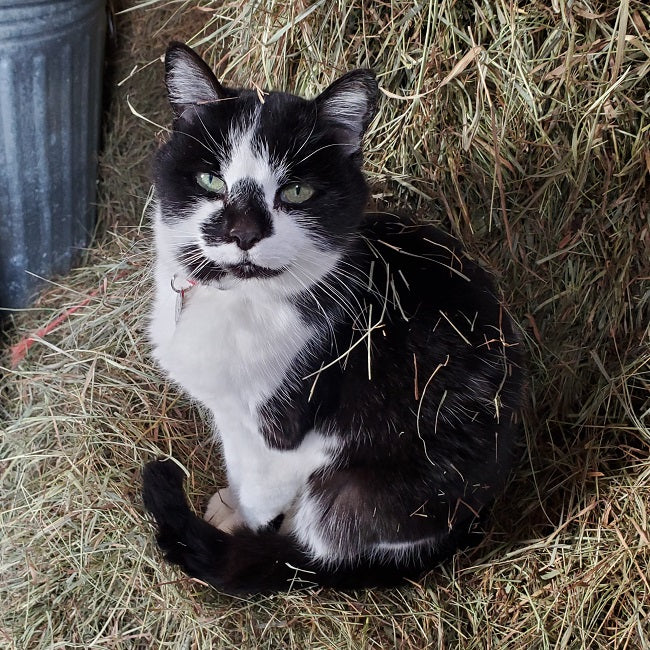 Official Barn Cat: Via
Via is a great mouser and prefers to sleep in the hay or hang out with the sheep.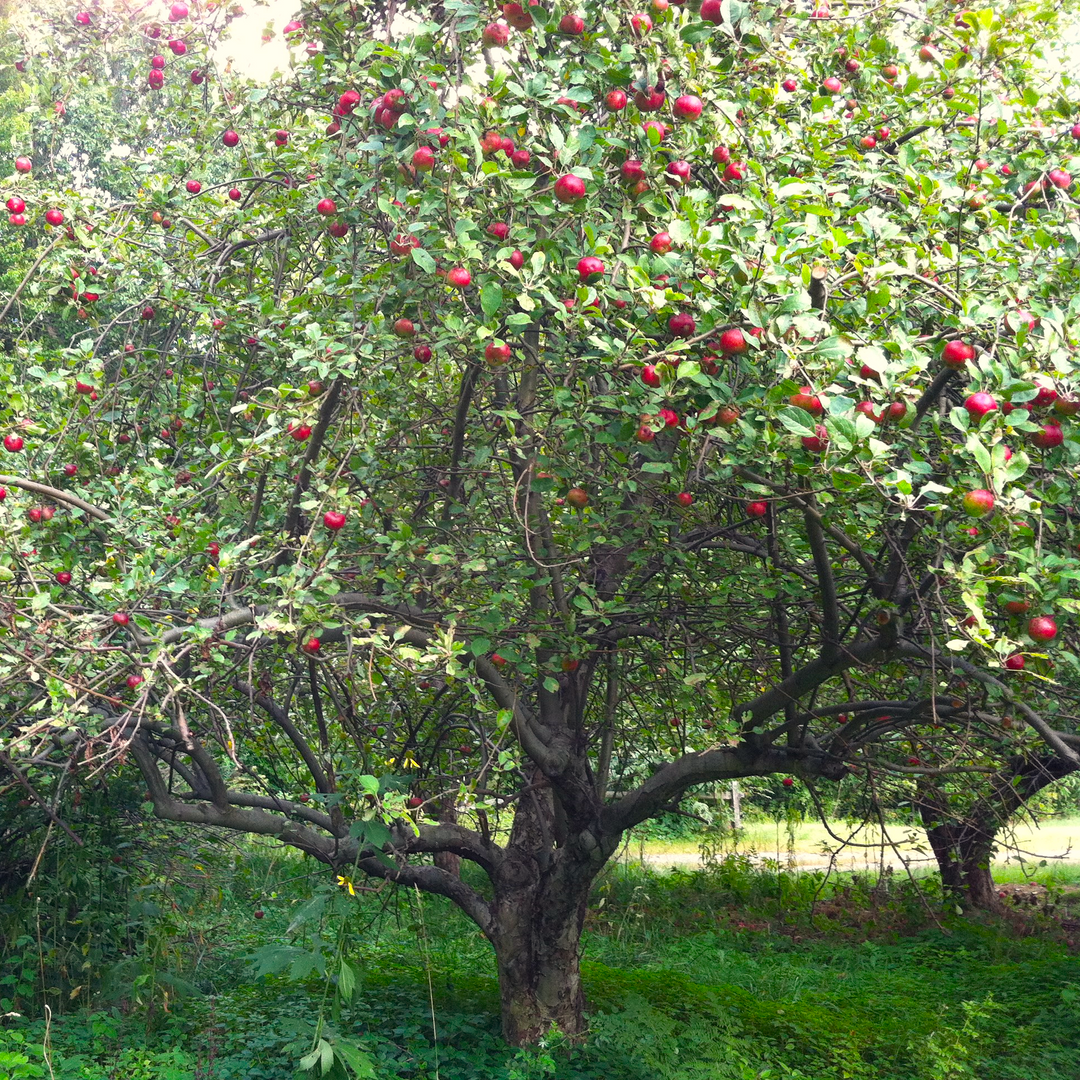 Apple Orchard
Our sheep are helping to clear an overgrown orchard that we use for their pasture.