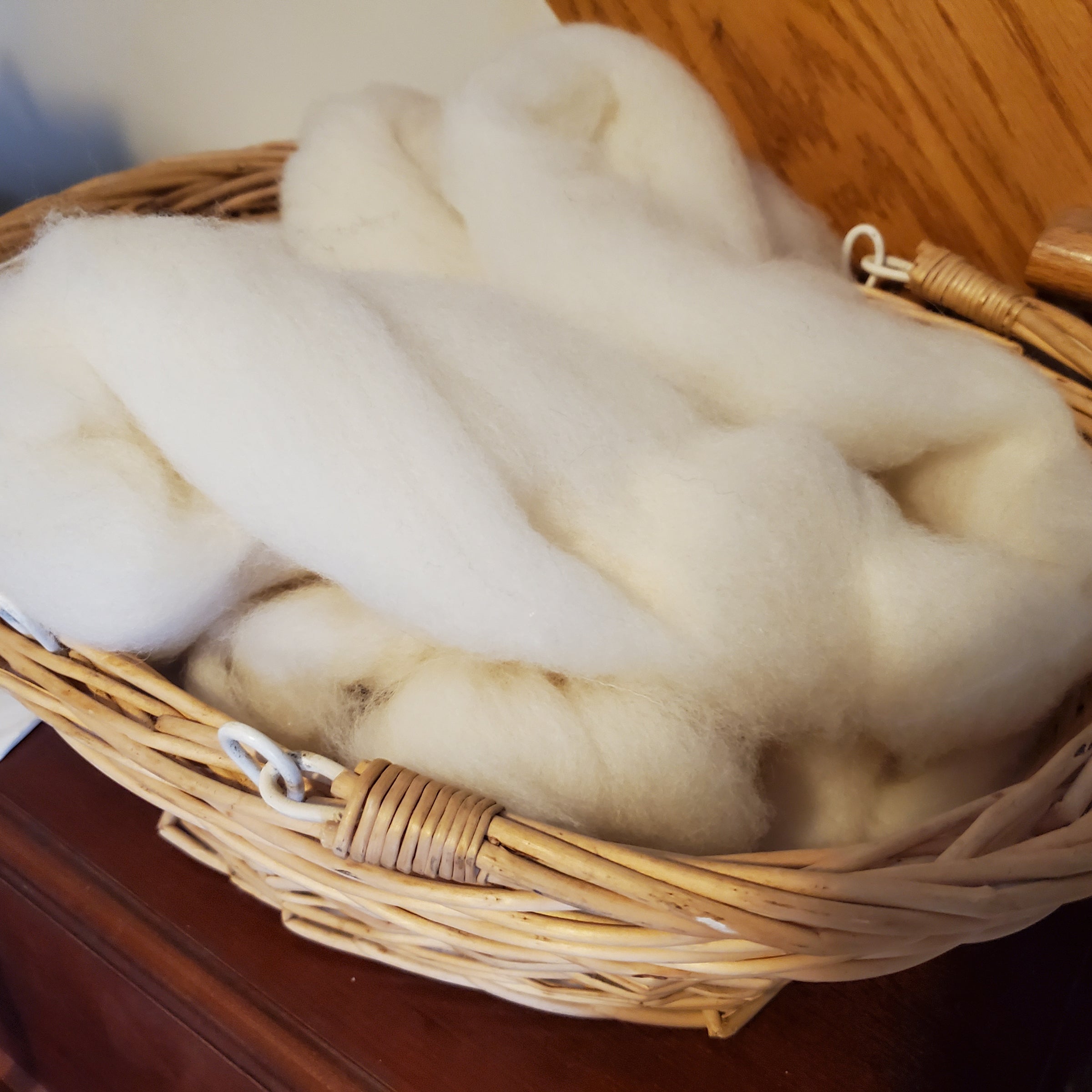 2 products
We currently do not have fiber available. Coming soon!
Top or Roving? Top creates a smooth yarn with good stitch definition while roving provides a warmer yarn with a less defined stitch.
Top is combed so the fibers are parallel creating a smooth strong yarn and is spun worsted or semi-worsted. Combing removes more VM than carding since the debris will fall through the combs onto the floor.
Roving is prepared by carding making a long fluffy rope of tangled fibers which is drafted and spun into a woolen yarn - that is, a lofty yarn, with more air in it. Take care not to split the yarn when knitting.